Personalities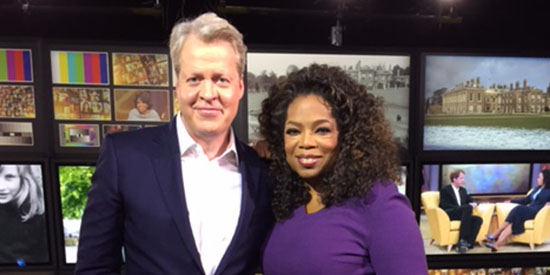 Judy Twersky is the Queen of PR – in no time at all, she saw that my book was front and centre for key media players. To say she exceeded my expectations would be a woeful understatement. And, importantly, she made it all fun!
Lord Charles Spencer
Author, Killers of the King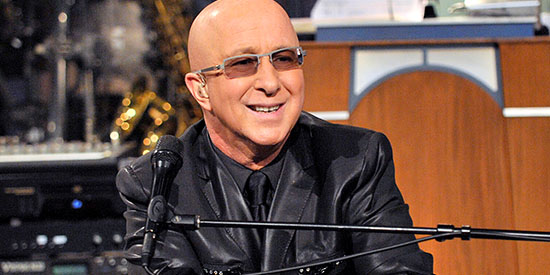 Judy Twersky knows everyone in the business. When she worked on promoting my tour and my CD, "Paul Shaffer & The World's Most Dangerous Band,"  I had publicity coming out of my ears!
Paul Shaffer
Musician and Entertainer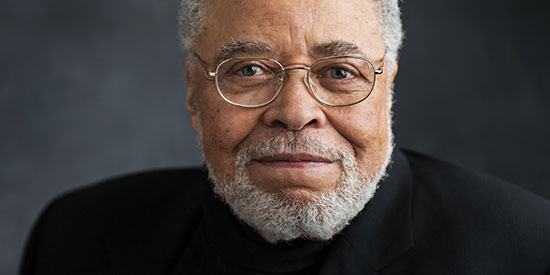 Judy Twersky is so much fun to work with. She makes PR seem easy!
James Earl Jones
Actor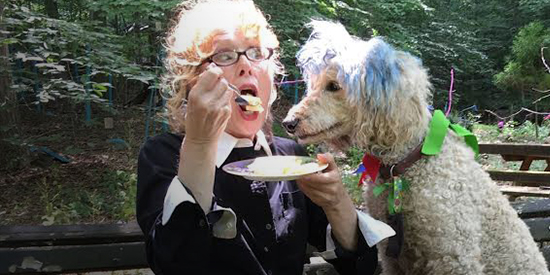 Judy Twersky is so ridiculously effervescent, so wise, so good-hearted, so fashionably dressed, so famous in media circles, so ready and rarin,' and so indefatigable that when every other publicist in New York and LA is asleep in his/her little  bed, Judy Twersky, by God, is out, laughing and glad-handing and telling people at parties about your book, your movie, your album. P.S. Then she goes home and texts them!  Nobody better.
E. Jean Carroll
Advice Columnist and Author of What Do We Need Men For?
Media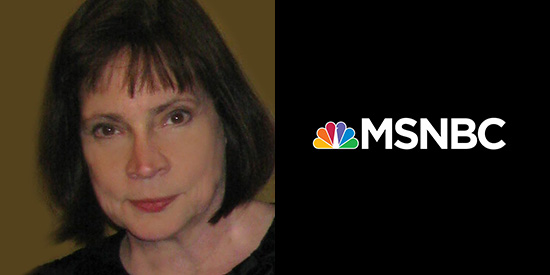 Judy Twersky is what every TV producer wants in a publicist — her pitches are salient and newsworthy. She stays on top of every detail, is always charming and easy-going, and she understands what works — and what doesn't.
Terry Keaney
Booker, MSNBC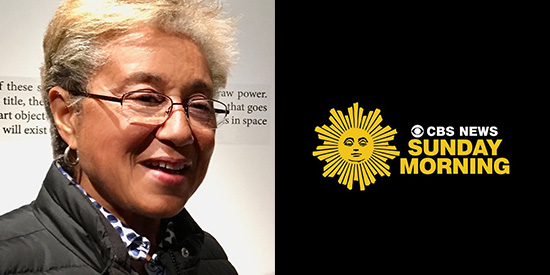 Judy Twersky is the perfect matchmaker. She knows what your show is looking for and calls you when she's got it. Experience and skill are her calling cards. Do yourself a favor and get on Twersky's 'A' List.
Marquita Pool-Eckert
Former Senior Producer, CBS Sunday Morning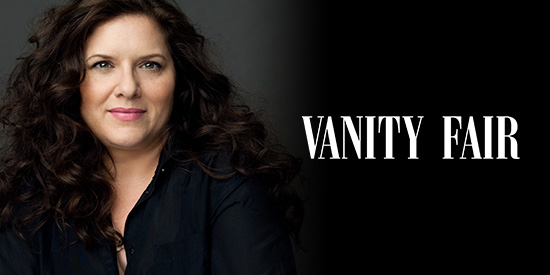 Judy is a wonder, and we're always delighted to hear from her!
Ann Schneider
Senior Photo Research Editor, Vanity Fair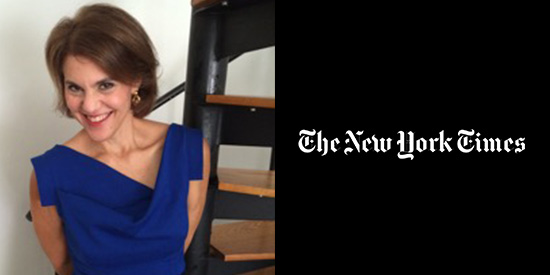 Judy Twersky is one of the few publicists I will pick up the phone for — she's that good!
Abby Ellin
New York Times Contributor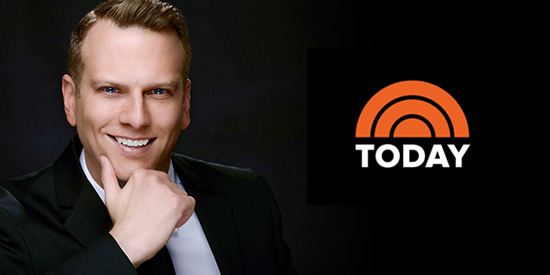 As a former NBC Today Show senior producer, I literally got hundreds of pitches a day. Judy Twersky's always rose to the top. She has a way of getting 'in' with the shows clients want, with equal parts savvy, smarts, and limitless charm. Plus — she understands television! When I decided to pursue my own on-camera appearances, I turned to Judy Twersky to make it happen. I've since appeared on HLN, CNN,The CBS Early Show, Today, and more. I couldn't do it without Judy's support!
Brian Balthazar
Former Senior Producer, Today Show
Editor, PopGoesTheWeek.com
TV Panelist and Pundit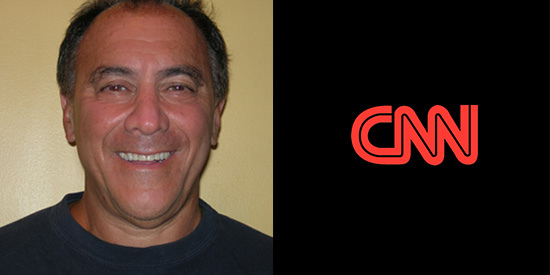 In my 30 years in broadcasting, I have done business with virtually every publicist and press representative in the business. Judy Twersky is a total pro who delivers! And always brings a delightful and vibrant personality to the booking process while working hard on behalf of her clients.Trustworthy. Honorable. Fun. And a woman of integrity.
Steve Forrest
Producer, CNN
Publishing, Film and TV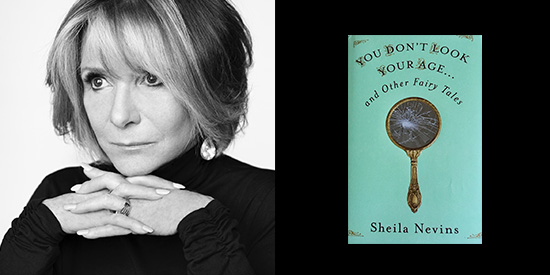 Judy Twersky – a PR dream come true…She's there when you need her to sing your song. A book, a tv show, radio, a speaking engagement, or a directional meeting about your career. Over a cup of coffee – (mine hot with 1/2 and 1/2 only) – you know your next steps and she makes sure you climb them correctly.
Sheila Nevins
New York Times best-selling author,
You Don't Look Your Age...and Other Fairy Tales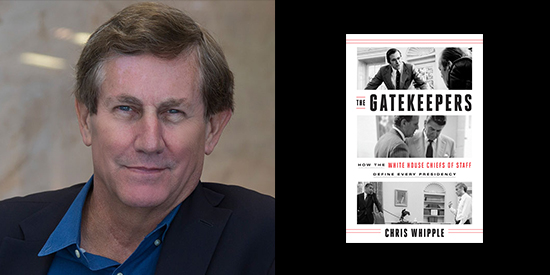 Judy Twersky is the best publicist anyone could ever want!
Chris Whipple
New York Times best-selling author, The Gatekeepers:
How the White House Chiefs of Staff Define Every Presidency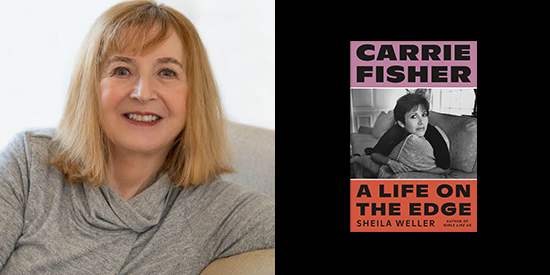 Judy Twersky is literally a dream publicist. I hired her because of her warmth, enthusiasm, tireless championing of her clients — and what I saw that she achieved, so excellently, for many author friends. She has heart, soul, perseverence, connections, smarts, razzamatazz, compassion — and she is highly effective. Judy will work endlessly, and classily, for a booking (and will get it!); will respond to you, with importantly spirit-raising optimism around the clock; and will take your book, or project, from humble publicity beginnings to a high profile place. People in all quarters of the industry love Judy. She operates with ethics, never-give-up assertiveness, and a rare, lovely humanity. I cannot recommend her more highly.
Sheila Weller
New York Times best-selling author,
Girls Like Us and Carrie Fisher: A Life on the Edge.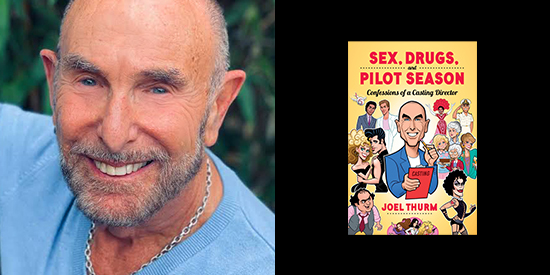 I kept hearing from friends, "You and your book are all over the place…Whatever you're paying your publicist isn't enough!"
Joel Thurm
Author, Sex, Drugs, and Pilot Season:
Confessions of a Casting Director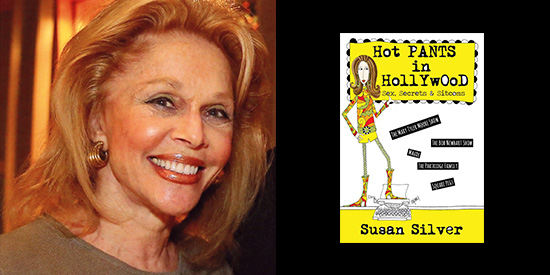 Judy's enthusiasm is infectious and produces real results! I loved working with her on my memoir, "Hot Pants in Hollywood: Sex, Secrets and Sitcoms."
Susan Silver
Comedy Writer, The Mary Tyler Moore Show, The Bob Newhart Show,
Maude and author of Hot Pants in Hollywood: Sex, Secrets and Sitcoms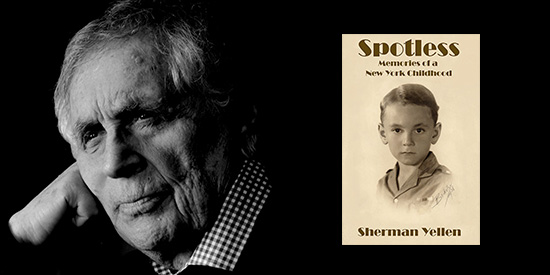 Thanks to hiring Judy Twersky ​​PR, I was interviewed about my new memoir, Spotless, on a number of television programs. To my delight, thanks to her diligence, the book was also featured in the New York Times.  Judy worked tirelessly, and imaginatively to get my beloved book out into the world. I can think of no other person so dedicated to serving her clients, and I will be forever grateful to her for her remarkable efforts in my behalf.  She is extremely smart, literate, and caring. And a helluva nice person.
Sherman Yellen
Author, Spotless, Emmy Award winning author for screenplays "The Adams Chronicles" and "An Early Frost," and Tony nominee for the Broadway musical "The Rothschilds".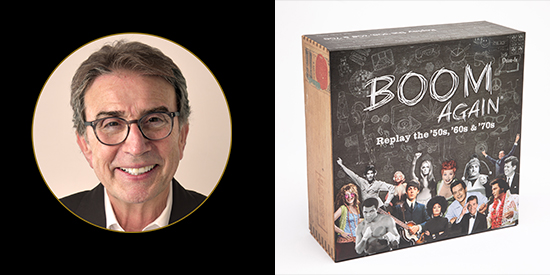 The joy of working with Judy is her genuine enthusiasm. She communicates that to everyone and brings them into the same joyful engagement that she sees. Who could ask for a better evangelist?
Brian Hersch
President, Hersch Games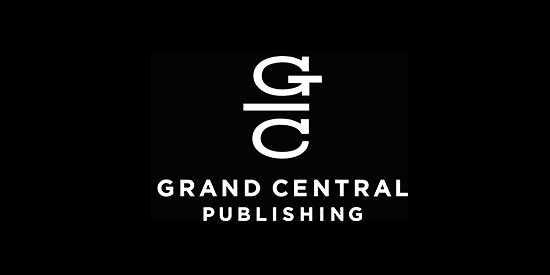 Judy Twersky is one of the best publicists in the publishing industry for photography/pop culture/celebrity-related book projects. I work with her whenever I can. I recommend her to authors and agents for these types of campaigns. Judy maintains an A-list network of media contacts, particularly among the most desirable national media outlets, and is savvy and experienced at handling high-profile authors and book campaigns. Most important, she gets impressive results. I highly recommend her.
Matthew Ballast
Executive Director of Publicity, Grand Central Publishing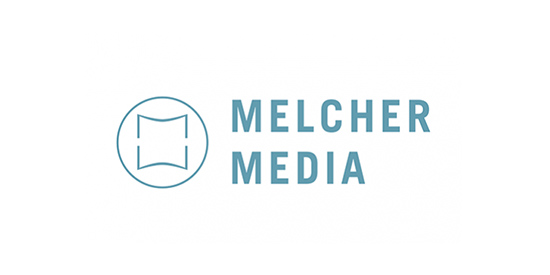 Judy Twersky is a consummate professional. She ran an outstanding promotional campaign for our book, The Pop-Up Book of Celebrity Meltdowns, securing major coverage in print, online and on television. The book was featured on Today, CNN, Bravo.com, and TMZ.com, and was reviewed nationwide in The New York Times, The Wall Street Journal, Newsday, NY Daily News, USA Today, Los Angeles Times, Boston Globe, Miami Herald, Philadelphia Inquirer, Baltimore Sun, Houston Chronicle, Toronto Star and The Globe and Mail, among many others.
Charles Melcher
President and Publisher, Melcher Media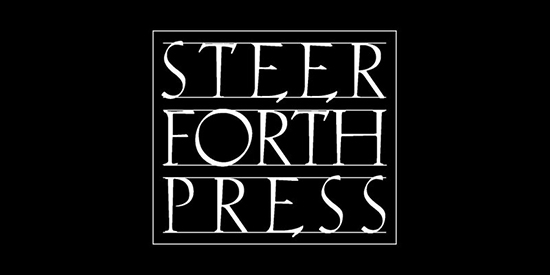 I have worked in book publishing as a publicist for over 20 years, and until I worked on a project with Judy, I didn't think the level of publicity she helped achieve for her clients was possible. I rely on my media databases to build relationships with the media. I wish one of those media databases WAS Judy, because she is better than any of them put together. She has the best contacts, and knows how to use them.
Anthony Wm. LaSasso
Publicity Director, Steerforth Press
(formerly Senior Publicist at Bloomsbury USA)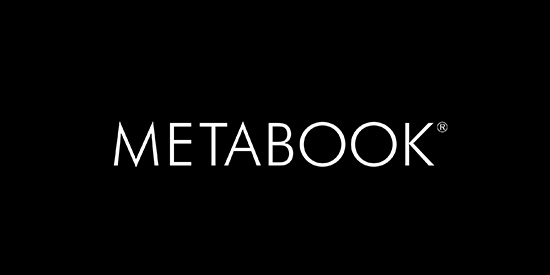 The top-notch, results-driven team at Judy Twersky PR warrants the highest praise possible. Judy's well-honed media savviness and remarkable commitment to client service is a true rarity in today's media relations culture.
Ken Siman
Publisher, Metabook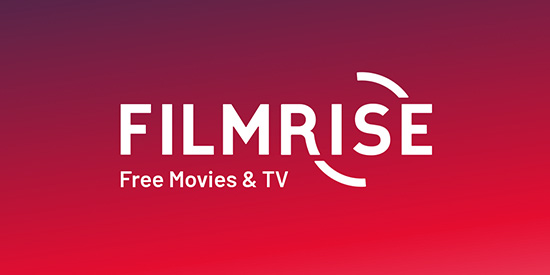 Judy Twersky is a PR powerhouse! She's a wonderful collaborator, strategist and an absolute delight to work with. Judy and her firm helped us launch and elevate our modest documentary film "Life in the Doghouse" about Danny and Ron's Rescue to worldwide blockbuster status. Her understanding and sincere devotion to the success of the film is a big reason why Danny and Ron's story can now be seen by millions of people around the world.
Sal Scamardo
VP, Distribution and Marketing
FilmRise
Artists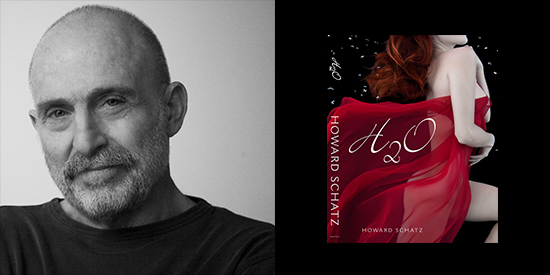 We have worked with Judy on the release of two major books. Judy's work was unflagging. She is a tireless advocate for her clients who leaves no stone unturned to draw attention to your work.
Howard Schatz and Beverly Ornstein
In Character: Actors Acting and H2O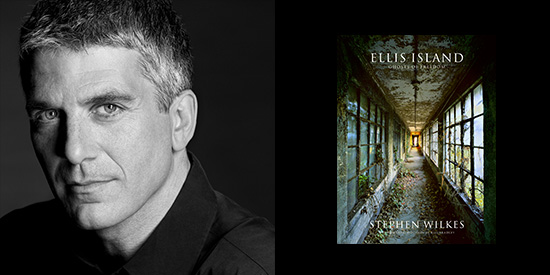 Judy Twersky made a huge difference in promoting my book, Ellis Island: Ghosts of Freedom — whether it was a CBS Sunday Morning interview, a walk through the island with Scott Simon for NPR's Morning Edition, or being recognized by TIME Magazine as one of the 5 Best Photography Books of the Year. Once you have Judy engaged in your project, she'll bring the same passion, thought and relentless pursuit that you would do for yourself; except you don't know the people she knows.
Stephen Wilkes
Ellis Island: Ghosts of Freedom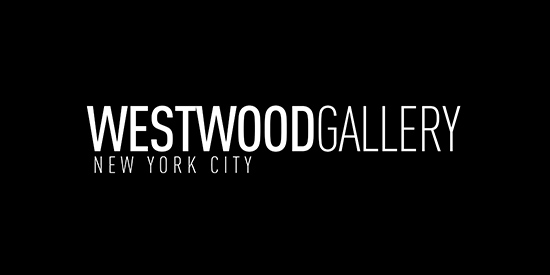 Judy Twersky is a powerhouse for public relations, networking and getting the job done. She created a successful campaign for a book launch in reference to a civil rights photography exhibition at our gallery. The media results included coverage from CNN, NY1, WB11, NPR, Miami Herald, and many newspapers, magazines and online sites. She is a great publicist!
Margarite Almeida
Executive Director, Co-Owner, Westwood Gallery (NYC)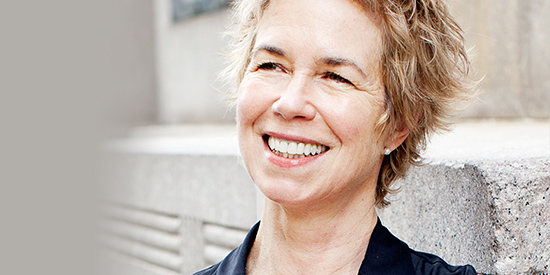 Judy Twersky is a fabulous advocate for independent filmmakers and can be your secret weapon at that critical moment when you want the world to see what you've been slaving over for years on end. Just when you're about to run out of gas, her unflagging enthusiasm and awesome Rolodex come to your rescue.
Lisa F. Jackson
Life Afterlife, HBO
Sex Crimes Unit, HBO
Meeting With A Killer, Court TV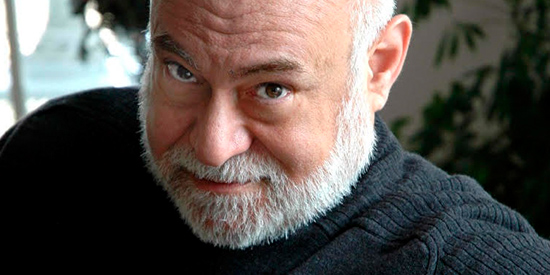 Thanks to Judy Twersky, my book and musical show about evolution were prominently featured in the science section of The New York Times. In an unprecedented move, the Times then produced two videos of my songs about Darwin, one of which went viral on YouTube. The previous year, a graphic novel I scripted for my wife's autobiography was the subject of a major segment on NBC's Today Show…Judy's track record speaks for itself.
Richard Milner
Associate in the Division of Anthropology
American Museum of Natural History